Parenting Coach & Relationship Counselor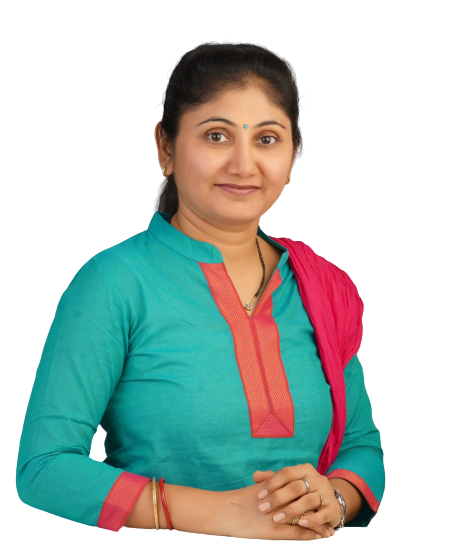 Rekha Vaghela - Academy focuses on activities and development programs for Parents and Children. Life today presents many difficulties and distractions for children and parents, weakening the impact of positive values. The human values based coaching program helps parents, and children to form Partnership for Values based Education to cultivate the basic human values and positive attitudes that promote self-discipline, high self-esteem, integrity, respect, good study habits, and a range of other attributes that underlie all aspects of a moral and productive society. Our learning methodology believes that knowledge lies within each of us in the form of virtues commonly shared by humanity. The program, therefore, is easy to embrace and adapt which can bring significant improvement in child behavior, learning habits, and overall achievement.
"Without virtue, there can be no happiness in this world." - Benjamin Franklin
A Truly Character Development & Academic Achievement guidance and coaching for parents.

Every interaction with the child is an opportunity to build confidence, happiness and a growth mindset. Together, we work towards to reinforce Human values and bring success for our children. Choose any topic for personal coaching from online workshops modules mentioned.
9-Parenting Principles to be an Extra-Ordinary Parent​
✔ Practice key skills & techniques to raise Child with Confidence
✔ Build an Authority with Love, Limits and Consequences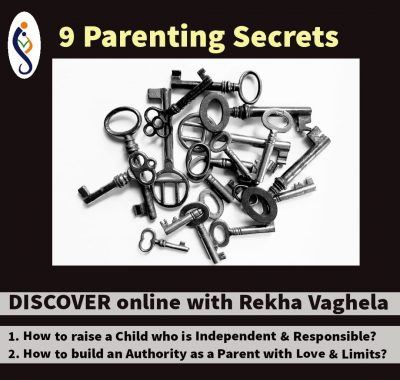 4 sessions, 1 hour each, (+30 minutes personal coaching)
Know your Parenting Style & Child Behavior
✔ How do you manage your daily child challenges?
✔ Parenting Style and it's impact on child
✔ Understand child's learning style & apply appropriate Parenting Style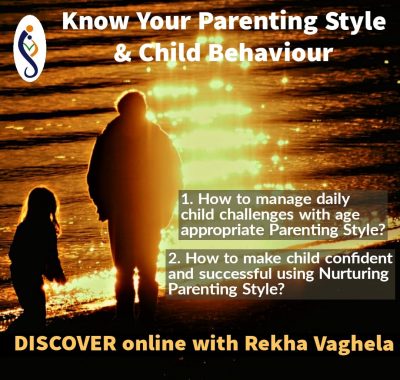 How to raise an emotionally Intelligent Child ?
✔ Why EQ is important to develop along with IQ?
✔ How to understand Child's emotions?
✔ How to connect with child instead of controlling?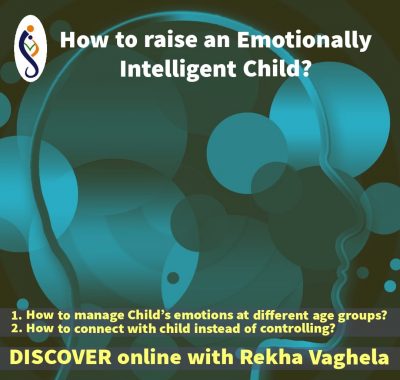 Happy Parents and Clients!
Whenever I had troubled situation , Rekha helped me like an angel and pulled me out of the crisis. I was going through a continuous phase of physical and mental problems, such as asthama, vitamin deficiency, weakness, weight loss, depression, anxiety etc. Rekha worked on my problems applying holistic approach. She explained me how to nurture body, mind,soul and strengthen the whole system. Her methodology incorporates multiple methods of healing right from colour therapy, right food, affirmations, visualization, prayers, breathing exercises etc. She designs customised package to build inner power to transform ourselves and solve physical and mental problems from roots. I would like to express my gratitude to Rekha for once again helping me in crisis and for guiding my healing process. I would humbly request all those, who are going through such difficulties, to seek her guidance to solve their life problems and build a healthy, happy personality internally and externally. Thank You, Thank You, Thank You.
- Varsha Jajal
I have attended 9 Parenting Principles by Rekha Vaghela. Parenting is a Major role in life which is beautifully explained by Rekha. What I understood from her that when parents are authoritative, children learn the respect for each other. Every child is unique so accept them as they which was nicely explained through an activity. Every child need Love and Emotional Connection from both the parents. I learnt that efforts, patience, focusing on positives and love is the only solutions to make child independent and responsible. I thank Rekha for sharing the parenting secrets and knowledge to make learning simple and easy.
- Dr. Radha Chintala (Life Transformation- NLP Practitioner & Healer)
Rekha Madam is the Ex.chapter director for Mumbai Division of JJSE (Jogesh Jain School of Employability). I know her since more than 3 years. She is very good Parenting Expert and Employability Coach. She was in the field of Human Resource and Learning and Development for 13+ years. Last 5 years into Parenting Coaching as a niche. She focuses on Value Based Parenting. We believe there is a strong relationship between Parenting and Employability so we are grateful and thankful to her for guiding and coaching professionals to manage work and professional life without compromising family responsibilities as a Parent.
- Jogesh Jain (Employability Coach Founder -JJSE)