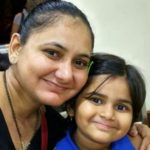 Thank you for everything you did for me, I can't really put it into words, how much you helped me! (although I'll try right now!).
I seemed to follow the same patterns in my relationships and couldn't identify what the problems were, how to stop repeating myself, break these patterns and make changes for the better.
After experiencing several years of the same thing, and seeing no alternative, I made an active decision to do something about it. I spoke to Rekha after experiencing problems in my relationships. Although I was nervous at first, Rekha really seemed to understand the root of all the problem, where everything seemed to stem from and helped me make steps to break free of the problematic routines of my relationships.
During my bad phase, Rekha used to give consultation through motivational video and articles to make me feel more positive on regular basis.
I now have the confidence to make changes, and assess situations with an open mind, and walk away from things if it isn't right, where I would never have had the strength to be able to do so before.
The Abundance course has also helped me a lot and gave me the different insight to look at the life in positive way. It helped me how to use the power of our own positive energy, positive thoughts in mind to achieve our goal. Also it made me understand, how helping others makes you more happy and satisfied.
Thank you very much once again for your great support that you have given me every time improving my relationships & building self-confidence.
Rekha has been a wonderful person, a hard worker, and a spiritually elevated soul. I was very much impressed by her commitment towards Service to society…she has been a very good guru and a mentor. We salute her spirit to be always ready to work hard and bring forth new ways and evolve new techniques in imparting values to students. She has been a committed volunteer in our school balvikas project wherein we take value classes in municipal school every week . It was all because of her hard work that we were able to conduct and start a new balvikas class in Shantivan . Her guidance in parenting has also been a great help for parents and gurus who have young children as well as her experience over years has helped us to guide to balvikas towards right approach in parenting i.e the knowledge of raising children in a right way We on behalf of Our balvikas group salute all her endeavours and pray for the best in her march towards selfless goals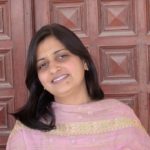 Whenever I had troubled situation , Rekha helped me like an angel and pulled me out of the crisis. I was going through a continuous phase of physical and mental problems, such as asthama, vitamin deficiency, weakness, weight loss, depression, anxiety etc. Rekha worked on my problems applying holistic approach. She explained me how to nurture body, mind,soul and strengthen the whole system. Her methodology incorporates multiple methods of healing right from colour therapy, right food, affirmations, visualization, prayers, breathing exercises etc. She designs customised package to build inner power to transform ourselves and solve physical and mental problems from roots. I would like to express my gratitude to Rekha for once again helping me in crisis and for guiding my healing process. I would humbly request all those, who are going through such difficulties, to seek her guidance to solve their life problems and build a healthy, happy personality internally and externally. Thank You, Thank You, Thank You.
I have attended 9 Parenting Principles by Rekha Vaghela. Parenting is a Major role in life which is beautifully explained by Rekha. What I understood from her that when parents are authoritative, children learn the respect for each other. Every child is unique so accept them as they which was nicely explained through an activity. Every child need Love and Emotional Connection from both the parents. I learnt that efforts, patience, focusing on positives and love is the only solutions to make child independent and responsible. I thank Rekha for sharing the parenting secrets and knowledge to make learning simple and easy.
Life Transformation- NLP Practitioner & Healer
Employability Coach Founder -JJSE
Rekha Madam is the Ex.chapter director for Mumbai Division of JJSE (Jogesh Jain School of Employability). I know her since more than 3 years. She is very good Parenting Expert and Employability Coach. She was in the field of Human Resource and Learning and Development for 13+ years. Last 5 years into Parenting Coaching as a niche. She focuses on Value Based Parenting. We believe there is a strong relationship between Parenting and Employability so we are grateful and thankful to her for guiding and coaching professionals to manage work and professional life without compromising family responsibilities as a Parent.
Thanks Rekha for sharing Parenting Practices and insights during the session "Digital Parenting Challenges Reloaded" I loved the interactive session organized by you and the picture of Lion King drawn by Mother and child as wonderful opportunity to have creative engagement and quality time between mother and child. I liked the way you gave so many pointers to engage and differentiate between pleasure and happiness. It is important for parent to guide the child, How to differentiate and balance between advantage and disadvantage of Technology usage.
Chief Innovation Coach Institute of Inspiring Innovation